Vision
"To be the top research university in the region, effectively contributing to economic growth and national and international development"
Mission
The research achievements and quality are measured based on national and international standards that can help in solving the greatest challenges in more interdisciplinary fields of the 21st century through: "Research, Discover, Create, and make the world ever better", The mission of the Vice President for Research is to advance world-class research, scholarship, and innovation across the entire university. We provide the university community with comprehensive, solution-oriented services and infrastructure to support research, dissemination, and translation of discoveries to maximize impact. By leading the growth of our public university's research enterprise and securing new resources for our scholars, we contribute to new knowledge, discovery, and innovation nationally, and globally. E-JUST will continue to contribute on creating national and/or international leaders of the field of the R&D in the world.This report shows the state of the art of the ongoing research of E-JUST up to the year 2022.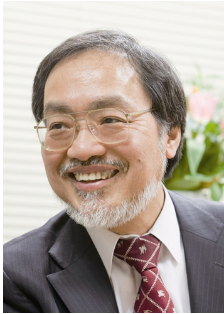 Research Activities:
Paper publications
Patents
Grants
Millionaire Club
Awards
Industry Relations
Research Seminar
Research Office Function:
Promoting the university's research and its resulting outcomes and benefits
Promoting activities for obtaining the external research fund
Provide leadership, direction and administrative oversight for matters related to the research portfolio.
Developing action and budget plan for research activities
Managing Research Council
Monitoring on monthly and quarterly research
Following the monthly research report to VP by Schools, Institutes and centers.
Build research collaborations and promote industry partnerships
Facilitate innovation, entrepreneurship and knowledge transfer
Oversees and supports research ethics review and approval for research involving human participants, as well as research
Legal Entity Representative Appointed to the EU funds and tenders
Fixing the rank of International Conference.
Approving International Conference attendance for PG students and faculty members.
Approving International Conference Post attendance report for PG students and faculty
Approving Thesis research protocol for PG students.
Approving external research grant submission for faculty members.
Approving research report for faculty members to submit to agency.
Research Council:
This council is chaired by the Vice President for Research and consists of the Deans, one academic representative from each school nominated by the Dean and approved by the President, the director of Centers of Excellence, Center of Innovative Technology (CINTEC), Technology Management Department (TMD), ICT Center, representatives of students and Japanese advisors.
Directing, supervising, monitoring the performance of the research activities of the University
Coordinating research activities of the university within the different schools and with partner universities, research centers and industries
Endorsing the budget allocation for the research activities
Promoting activities for obtaining the external research fund
Directing, supervising and evaluating performance of the offices and centers under the Vice President of Research
Approving Millionaire Club members.
Approving Inventors Club members.
Developing and reviewing related Bylaws and internal regulations
Research Team:
Vice President for Research, E-JUST
Deputy, Vice President for Research, E-JUST / Professor of Physics (Quantum Electronics) BAS
Senior Administrative Assistant, Vice President for Research Office Legal Entity Appointed Representative for EU Projects (LEAR)